Where to Find Vegan Cheese in Los Angeles
Los Angeles, a Vegan Cheese Haven
While chain grocery stores have gotten better about stocking vegan cheese, especially in the Los Angeles area, it can be tough to find a wide variety. We've scoped out three spots with a strong vegan cheese game.
This West Hollywood cheese shop is dedicated to vegan cheese, offering cheese plates, salads, and sandwiches. Visit them at 7988 W Sunset Blvd, Los Angeles, CA 90046, or order some cheese online!
These artisinal cheesemakers don't have a storefront, but you can find them at farmer's markets four days out of the week.
Tuesdays
2 pm – 7.30 pm
3700 W Sunset Blvd (Sunset Triangle Plaza)
90026 Los Angeles
Thursdays
4 pm – 7 pm
South Pasadena
Meridian Ave & El Centro St
Pasadena, CA 91101
Saturdays
9 am – 1 pm
La Canada, Flintridge
1346 Foothill Blvd.
La Canada Flintridge, 91011
Across the street from Memorial Park, just north of  Verdugo  Road.
Sundays
8 am – 1 pm
17400 Victory Blvd. Van Nuys, CA 91406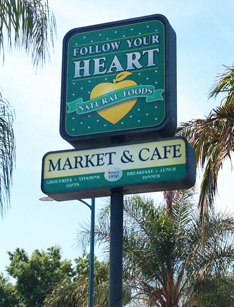 For a vast selection of cheeses for basic cooking, come to Follow Your Heart's market and cafe. 21825 Sherman Way Canoga Park, CA 91303
---
 Want to know more about vegan cheese? Check out our Vegan Cheese Master Class Post
Do you have your own favorite spot? Shoot us a comment!